If you allow your customers to sign in with both BankID (e-ID) and touch screen, first, BankID appears when the customer clicks Sign.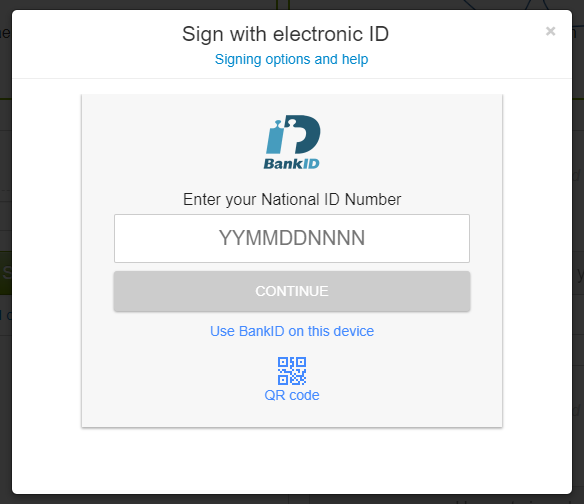 The customer enter 10 or 12 digit personal identification numbers, chooses Continue and open the BankID security app on their mobile to enter their code and thus sign.
Touch the touch screen
If the customer instead signs the touch screen, select Signing options and help and choose Your signature. To go change back to e-ID click the middle button with the list icon and select Electronic ID twice.