Metadata are key/value pairs that you can store in a case. You can use metadata to add information that you want to use in a structured way via the API, or by searching in the case archive.
When you edit a template, you can configure the metadata key/value pairs.
Setting or updating the metadata for an individual case can be done via the API, or by using the Metadata Reference function outlined below.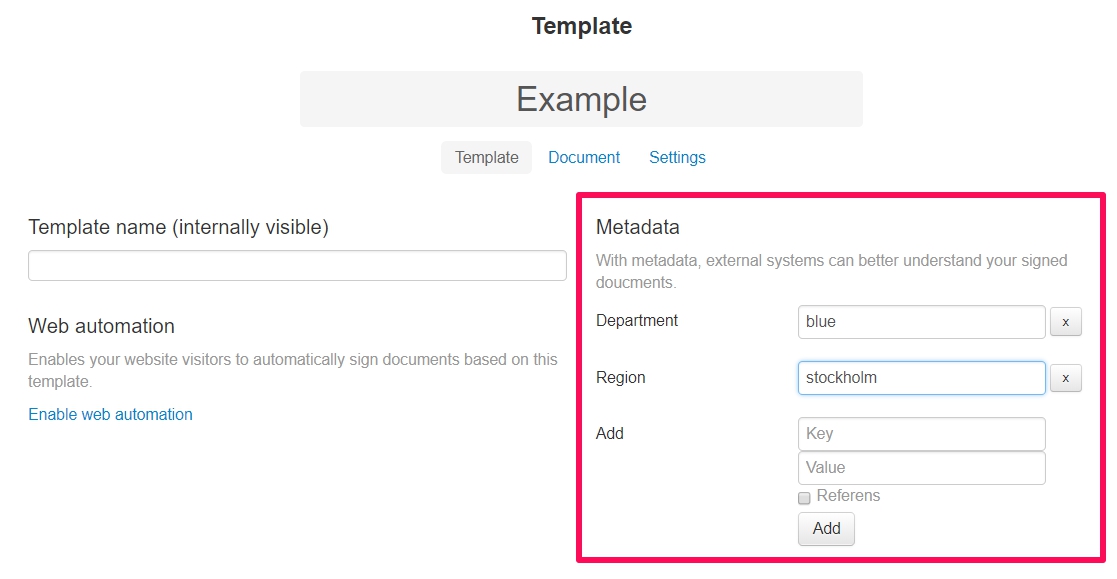 Metadata Reference
By using Metadata Reference, you can configure HTML snippets for the account. The snippets can then be used in the case view to set the metadata, instead of having to use the API.
First configure the snippets and then refer to them in the value field. The key you define will be shown in the case view along with the snippet.