In the case archive you get a overview of all the cases.
To see what cases are awaiting signatures you choose "Sent" under status. You can filter the results by date, text in the search field, and also sort the results.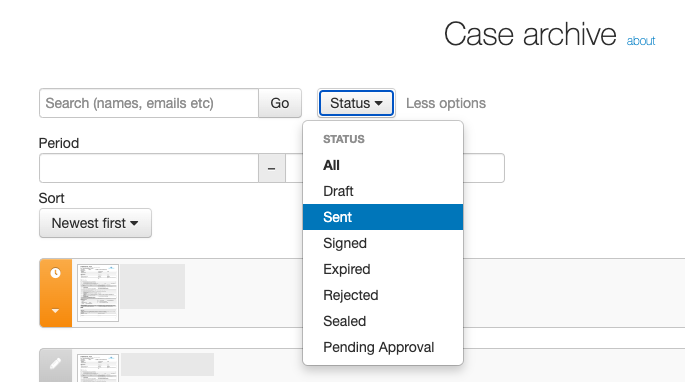 As administrator you can also see statistics for the whole account.