There is a function that helps you sign all agreements at once. At the top of your start page there is a blue button telling you if you have any agreements that awaits your signature. Click the button to get to your agreements.

You can either review and sign each agreement individually (1), or sign all documents at once Sign cases in batch (2).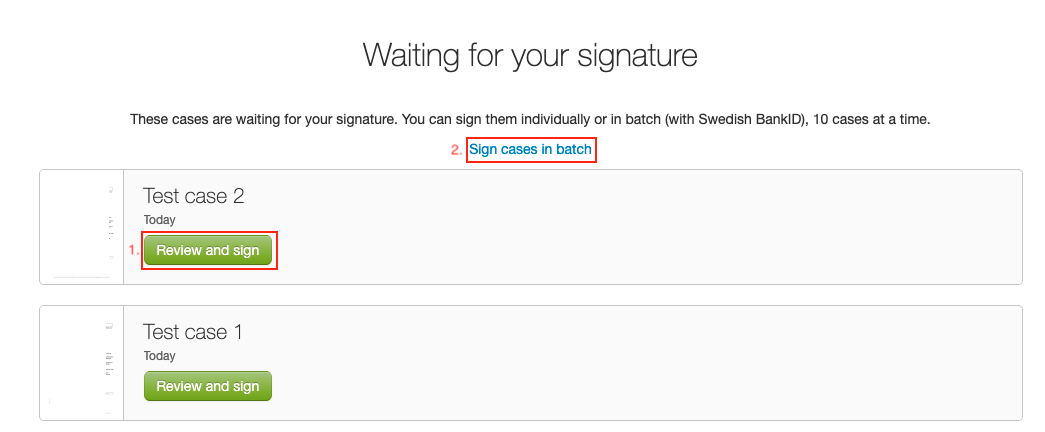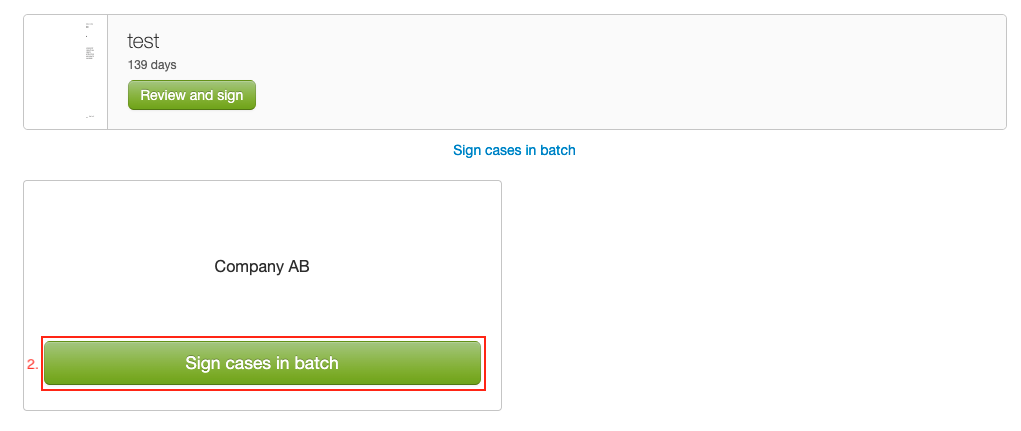 It is only possible to sign all agreements at once using Swedish BankID.