The party information (such as name, e-mail, etc.) are set before a case is sent for signing. The information can either be set manually by an agent, preconfigured in a template or set by an API-integration. 
The party information is locked when the case is sent out and can not be changed by any of the parties. If the information needs to be changed, the case must first be recalled. 
However, with open parties the person invited to sign can change their own party details before signing. This is useful when you want to sent out a case to someone, but you want to allow the person to forward the case to someone else for signing.
It's also used when with Web automation, where you publish a form or an agreement on your website that you want anyone to be able to sign. 
To make a party an Open party, go to the menu for that party in the Web office.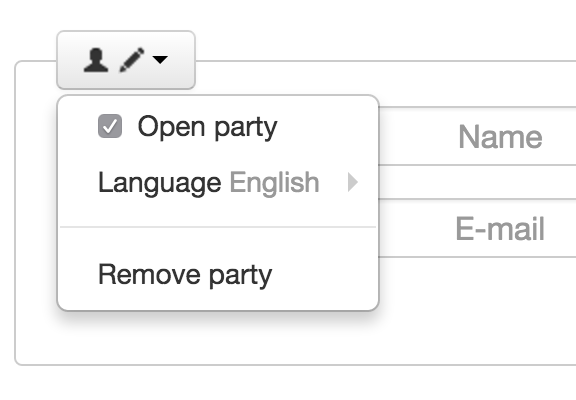 As opposed to normal parties, open parties are not obligated to fill in their e-mail address. If they want to get notifications regarding the case they need to enter their email address.