You can set up so that one or several people should receive notifications (email copies) when the case has been signed by all parties.
This is configured in the settings of the case "Additional stakeholders to notify when all parties have signed".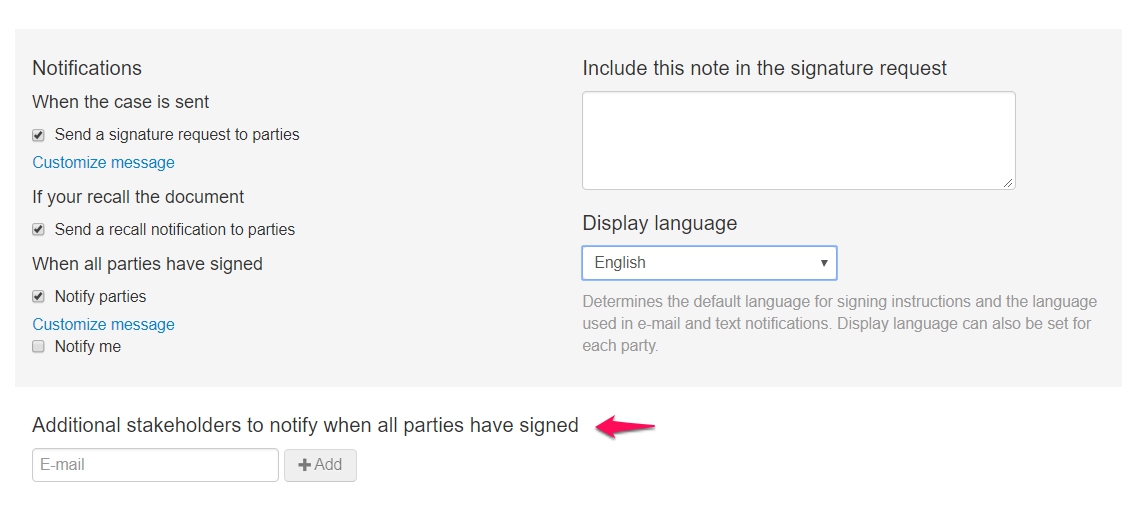 Examples:
HR-department wants copies of signed employment agreements.

Send a copy to an external CRM-system.
Please note that if you have created a form template, you need to log in to the system first before you can see the agreement. If, on the other hand, you do not want the person to have to log in to the system but have direct access to the document, you choose document template.