The administrators for an account can access detailed statistics regarding all cases of the account. Go to the Accounts' drop-down menu in the top right corner and choose Contract Insights.
You can view statistics for different periods and get a full view of your entire account. Learn the completion rate, completion time (time passed between sent and signed), signature methods, etc.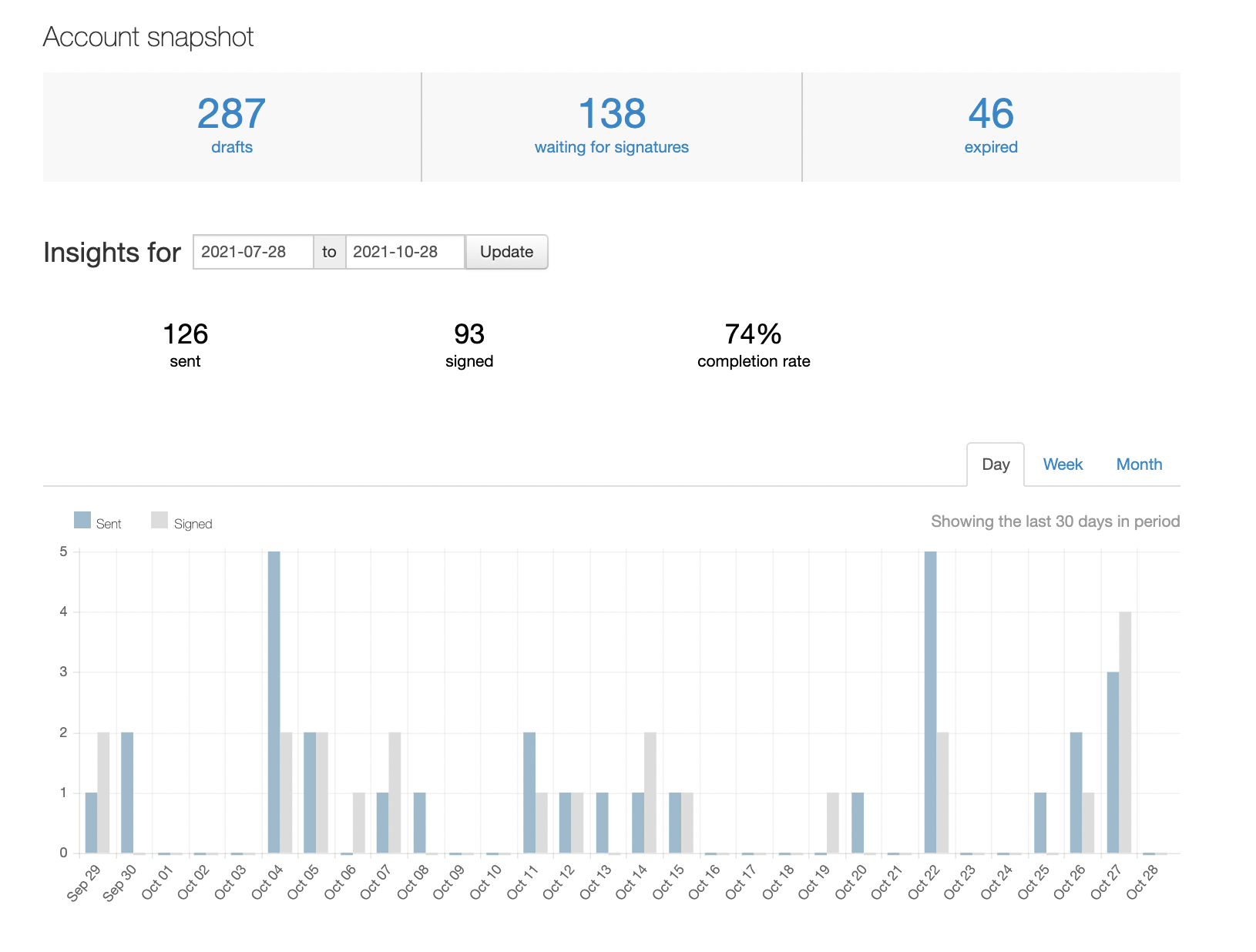 LiveID
To retrieve statistics for LiveID, select "Start LiveID" and select Log. Set the time in the field and all logs will appear during that time interval or type in the search field for more specific information. As an agent, you only have access to your own logs "My log".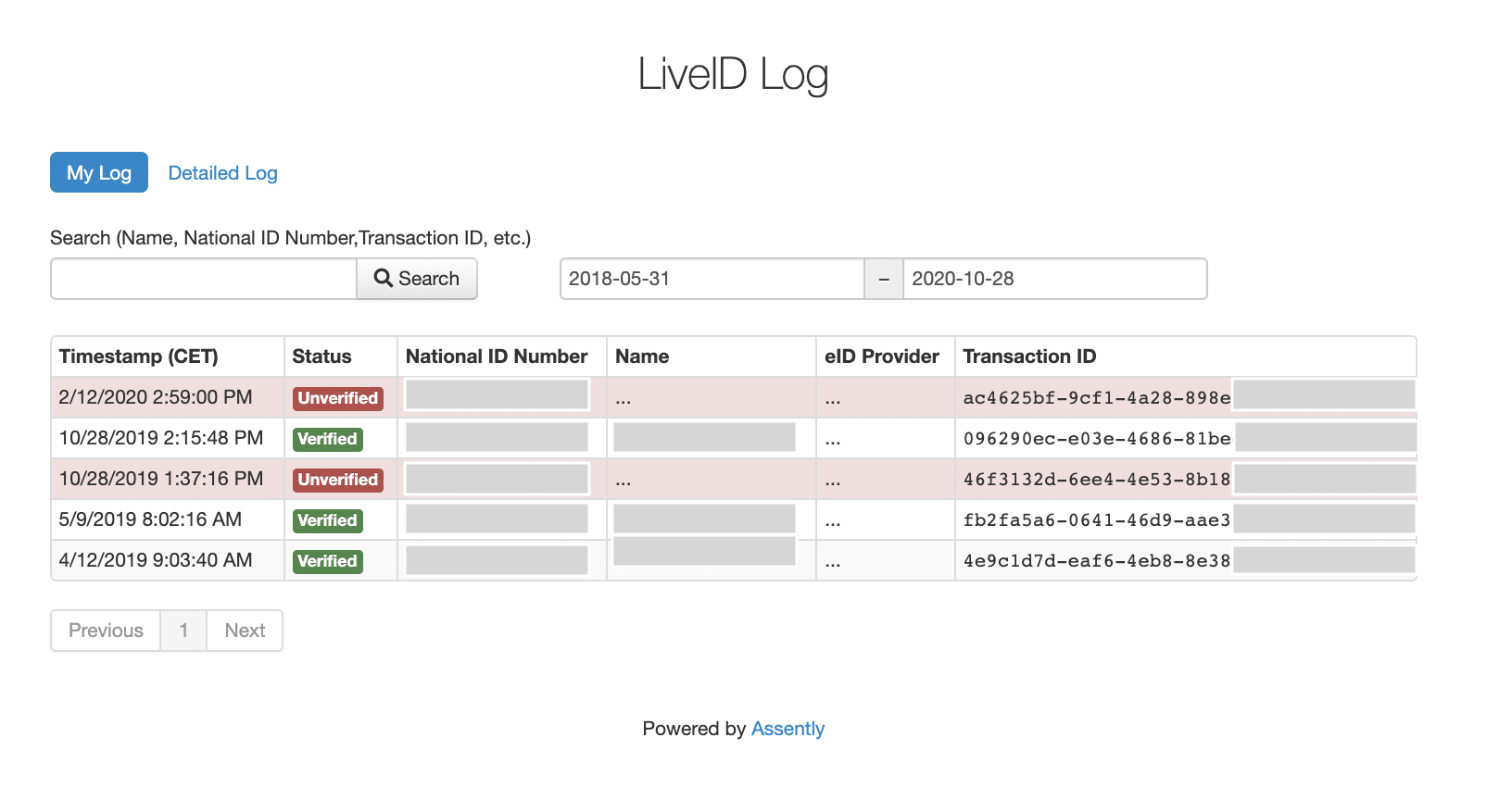 As an administrator, you can see all agents' logs under "Detailed log". You can download all the information to an excel file by selecting "Download".