You can specify optional fields for a party, such as National ID Number and Cell phone number by choosing Show optional Fields.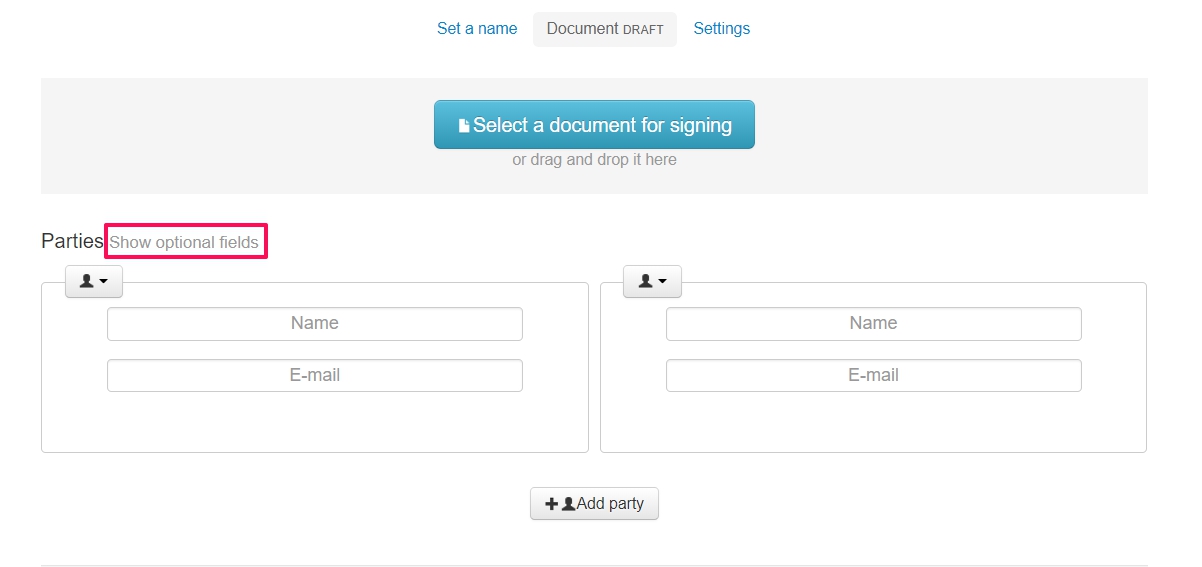 To hide these fields, choose Hide optional fields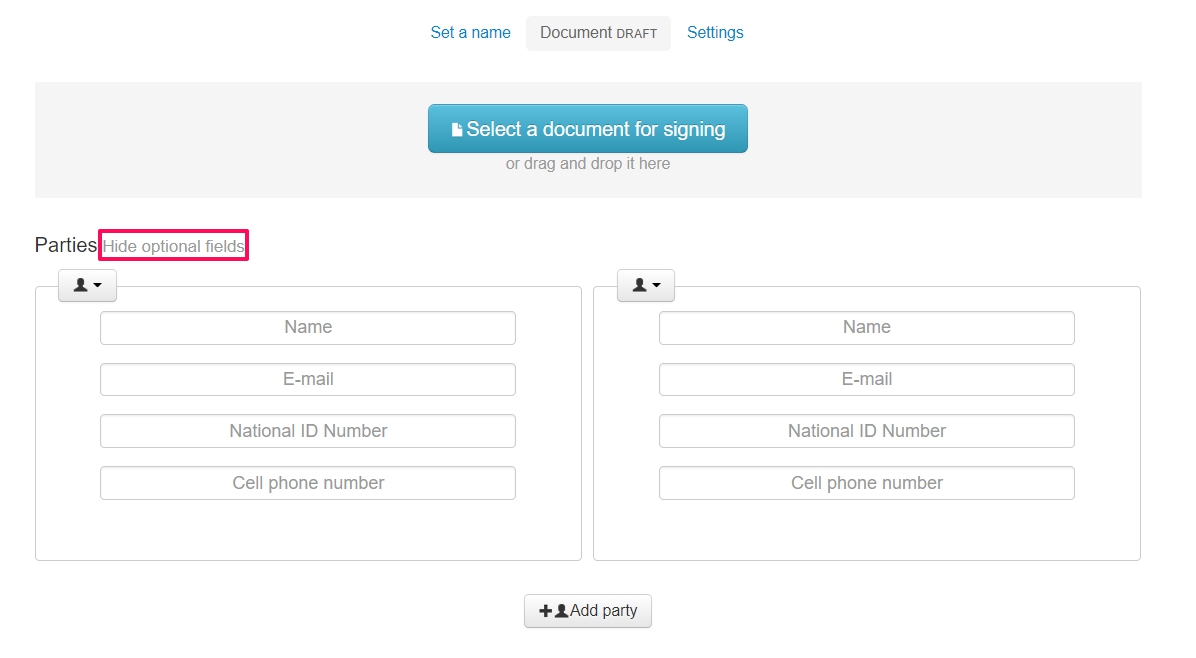 If you enable Case Access Control, the field for National ID Numbers is automatically displayed for Access control with Electronic ID, and Cell phone number for Access control with SMS, respectively.
Company name
A company name is also option, and is controlled from the Settings pane. Enable Show Company name for each party for the case.

You can then specify a Company name for each party. The field can be used for a Company name, a title, a function, or any other free text that you want to identify a party.