When signing with Assently, the e-signatures are placed on a separate receipt page.
In addition to this, it's possible to prepare a PDF document in a way that allows the touch signature, party name and date of signature is placed in the document.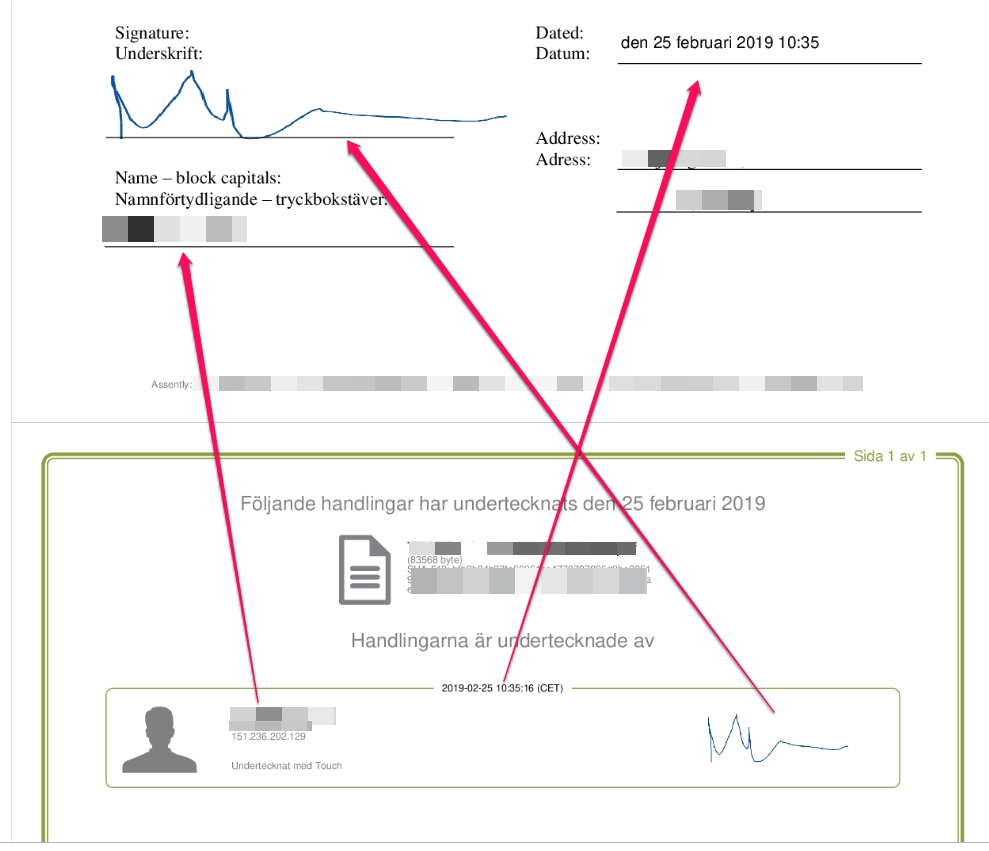 How do I prepare the file?
Prepare the PDF file in a PDF Editor, such as Adobe Acrobat Pro DC. Create text form fields with the following names for party 1 (P1):
P1.Name (for name)
P1.Signed (for date)
For the touch signature, create a form field of the type "digital signature" and name it P1.Signature. The field should be at least 400x200px.
Repeat for P2 if applicable.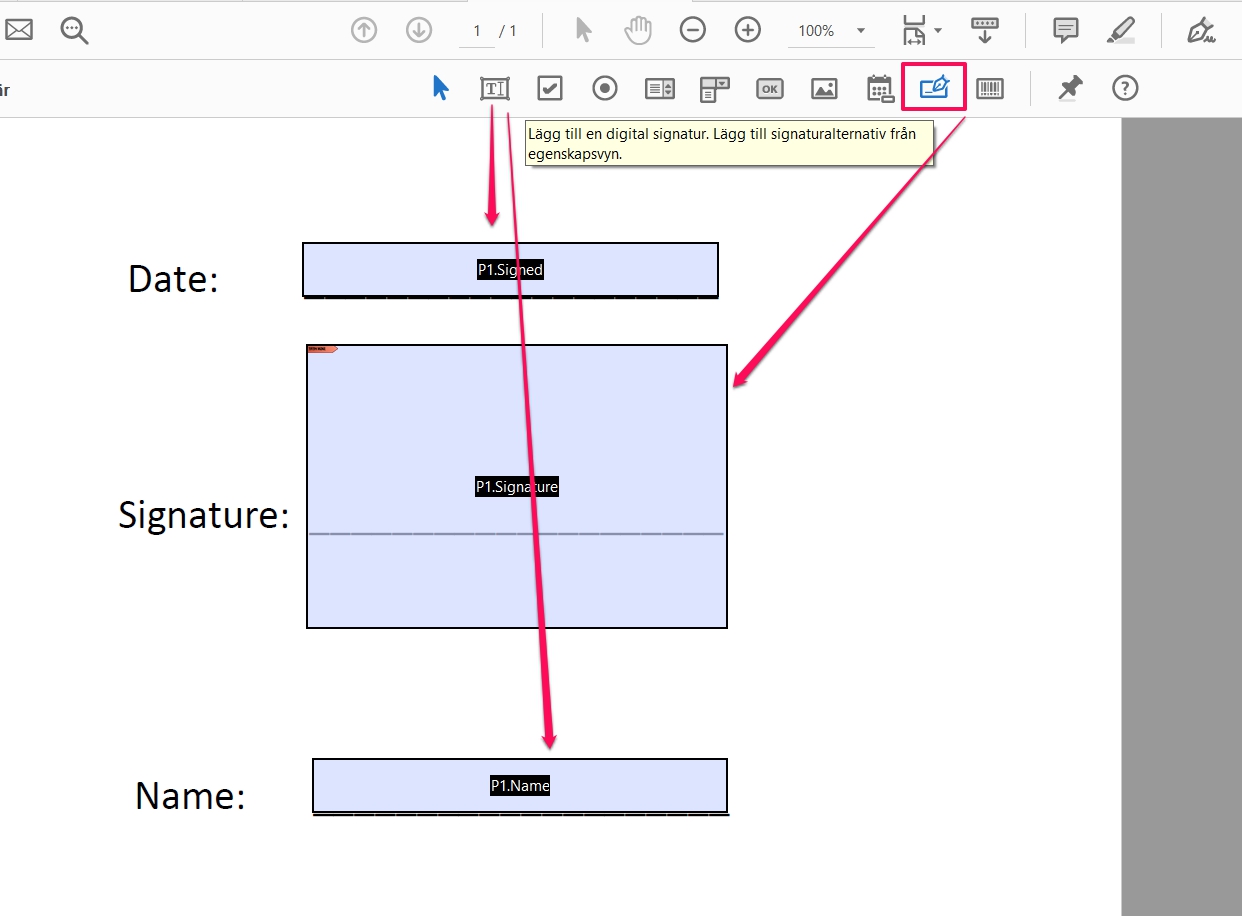 Contact support@assently.com if you need help with the function.