If you are using Assently Point of Sale, you can set branding for the Kiosk Mode (where the list of cases are shown, usually on a tablet).
You find the settings under Account settings -> Theme -> Point of Sale. You can choose a header (logo name), the text color and background color.
If you do not set anything, the field will be empty.
Account Settings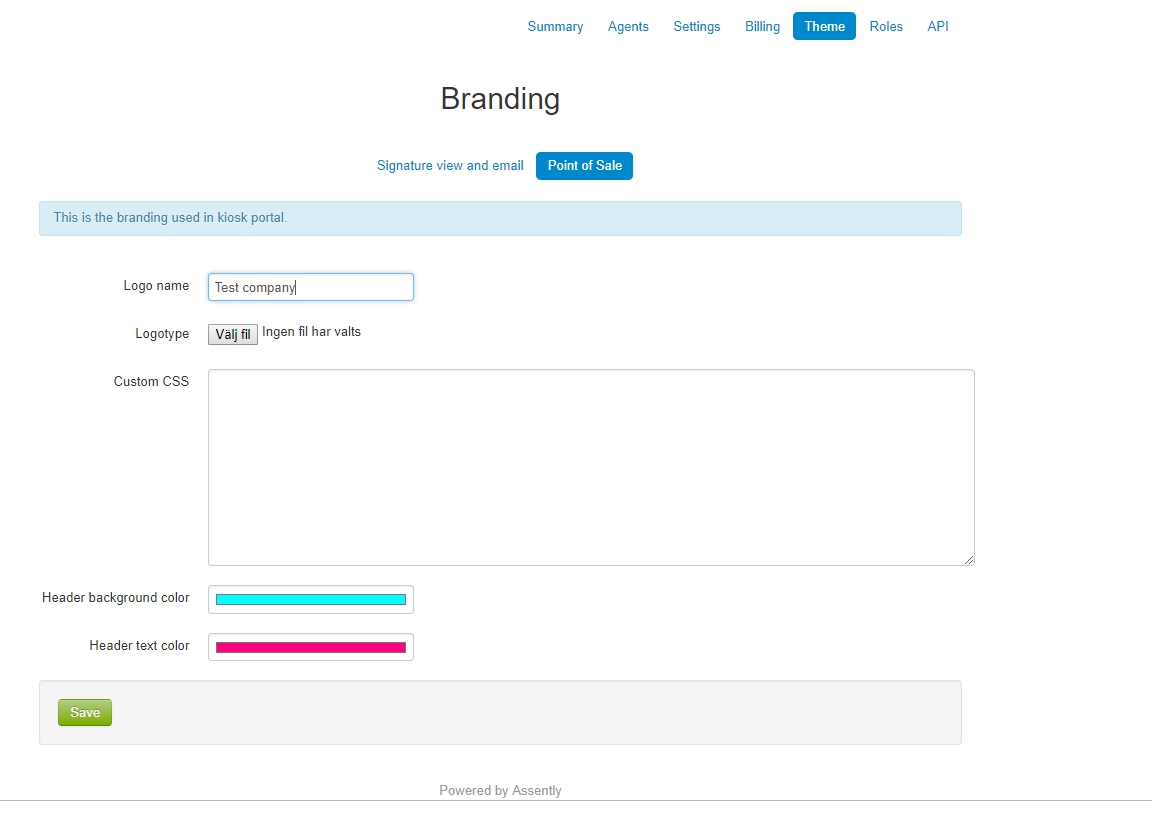 Kiosk Mode