Problem: Some users of F-Secure may experience errors when signing using Finnish Bank ID.
Solution: Sign using a different device; or add coreid.assently.com as an allowed website.
How can I tell if this applies to me?
1. After identification with your bank, you will briefly see an F-Secure page: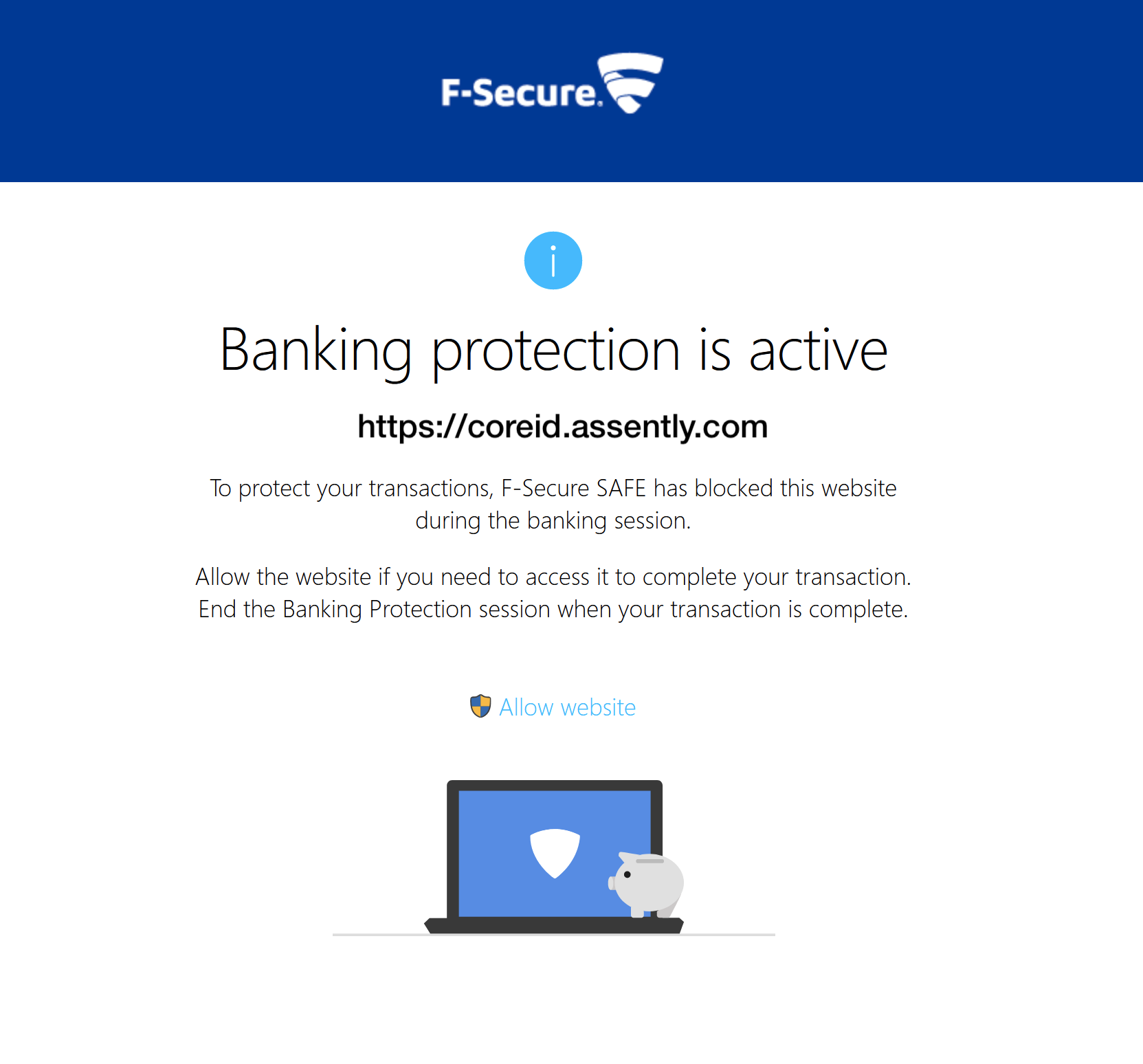 2. Then the page will go back to Assently, and show an error message:

Why does this happen?
After logging in with your bank, F-Secure Secure Banking will prevent you from navigating to pages that are outside of your bank. This prevents the Assently E-Sign identification from completing, and we are then unable to add your signature to the document.
How can I fix this?
You can sign using a device that is not using F-Secure. A more permanent solution is to add Assently to your allowed websites. When the F-Secure splash-screen shows up, click the "Allow website" link. You may need to be an administrator to do this.
You can also edit your "Allowed websites" in your F-Secure Settings.