If a party can't sign or doesn't have to sign, you can use "Mark as not signed" to indicate this. You will find this feature on each party's menu when you're looking at a case that has been sent.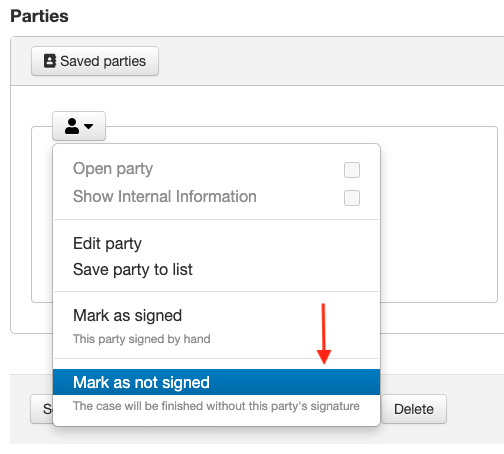 This party will not be included on the receipt page of the signed document, but information about the party and which user marked them as "Not signed" will be included in the case audit log.
When a party has been marked as "Not signed" they can no longer sign the document.

NOTE. This feature is not activated on all account plans. Contact us and we'll help you get started!